5 Must-Haves to Customize Your Harley Motorcycle
Harley-Davidson has a bunch of new products to add to its 2020 Genuine Motor Parts & Accessories offerings.
The products, released in August, include new luggage, engine trim, controls, wheels, limited custom paint, and more.
Here are some favorites from the new releases.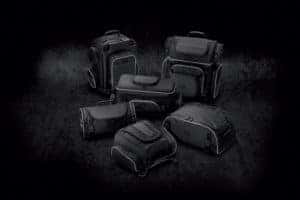 Onyx™ Premium Luggage Collection Touring Bag
This touring bag is the perfect option for a long trip. The bag features a top compartment designed to keep shoes separate from clothes. The main compartment is impressive, with enough storage for two-weeks worth of clothing, lid straps so the bag would not fall forward or back when loading the compartments. There are other compartments for eyewear, keys, documents and small electronics. There are two large, lower compartments perfect for storing other gear.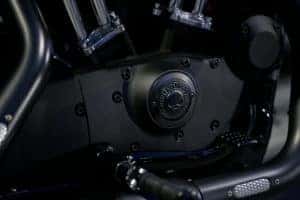 Black Hardware Kits — Engine
Gloss-black engine hardware adds the blacked-out look to your bike. These kits contain all the necessary hardware for replacing all of the zinc-plated fasteners. The full-engine kit includes a replacement for the primary cover, derby cover, transmission side and top covers, tappet covers, cam covers, and rocker box covers.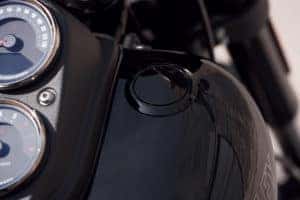 Flush-Mount Fuel Caps
These flush-mount fuel caps have a pop-up design that replaces the original twist cap. Available in chrome and gloss black, kit includes screw-in mount, pop-up cap, and matching trim ring.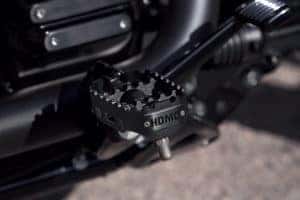 80GRIT™ Footpegs
These new footpegs are aluminum with rugged edges. They have the feel of BMX footpegs and grips the bottom of your shoe. The footpegs come in Black Anodized or raw finish and feature the HDMC "dog tag" style logo.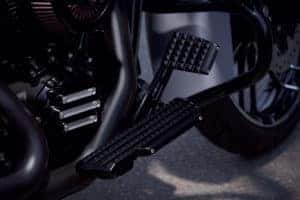 Dominion™ Collection Rider Footboard Kit
Available in gloss black anodized and bronze, these footboards are made of aluminum. A transmission side cover, brake pedal pad and brake pedal trim piece are also available, sold separately.
All photos: Harley-Davidson Motor Company