What is West Coast Thunder?
You've never heard of West Coast Thunder?! It's the largest ride on the west coast, and we are proud to say we are a part of the family!
What is West Coast Thunder? To discover West Coast Thunder, we must first learn about the Riverside National Cemetery. Read on for a brief of the ride's history!
Riverside National Cemetery is a resting place dedicated to United States Military personnel. When the Cemetery first opened, it was in a continuous building and expansion process. Eventually, with the influence of Riverside County becoming involved, the Department of Veteran Services created the support committee, thus further evolving to become their own organization – the Riverside National Cemetery Support Committee. Together, with West Coast Thunder, the two have been advocating the expansion of more Veteran memorial monuments on this national cemetery. West Coast Thunder commemorates Memorial Day with a memorial day ride with over 6,000 members of multiple different organizations coming together and supporting the case to honor Veterans. Along with donating funds to facilitate memorials on the cemetery, they have also been honoring those who may not have had families around to honor them. The Riverside National Cemetery is one of the most active Veteran memorial cemeteries in the United States. Help us honor our bravest souls, our Veterans.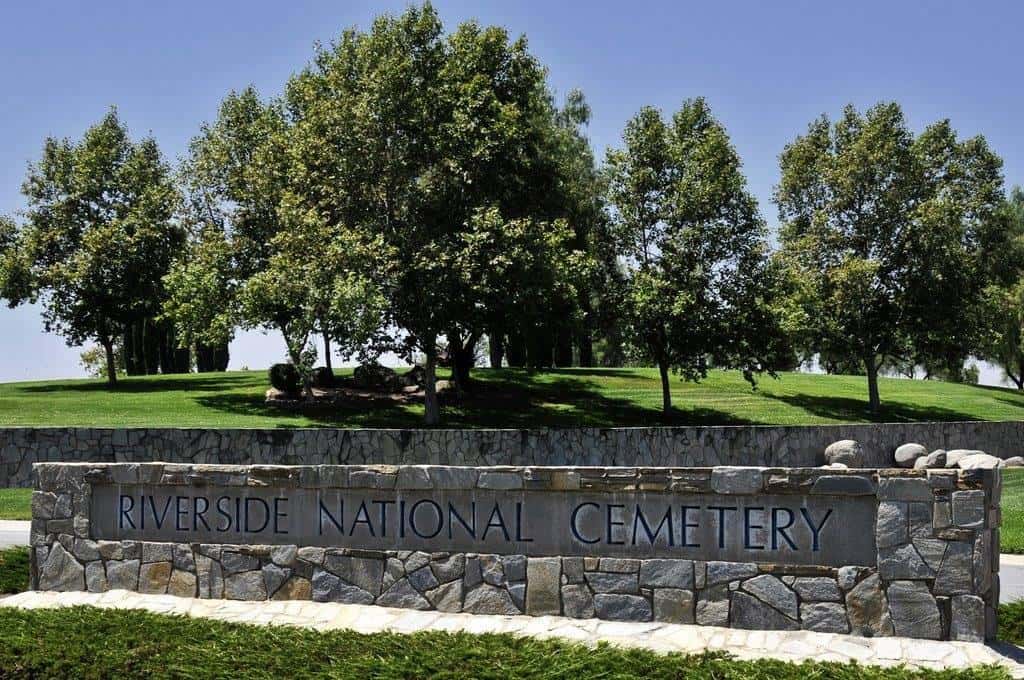 West Coast Thunder first originated in May of 2000. Founded by Pat Delahunty, Steve Cifelli, Steve Aragon, George Helton, Lucky & Theresa Delaney, Rich Greenburg, and D.J. Quinn; Delahunty first thought of the idea in May of 1999 while watching the documentary "Letters from the Trenches". The following day, he called some of his fellow H.O.G.® chapter members, and they organized a small ride to the Riverside National Cemetery to participate in their annual remembrance ceremony. After the ceremony, they decided to make the ride a tradition. Delahunty reached out to his friend, Don Odell, and the two have sat on the WCT board and played an integral role in the development of West Coast Thunder. That's where the event was born.
With the financial support from Riverside Harley-Davidson in Riverside, California, the tradition grew in stride, doubling attendance each year. To this date, West Coast Thunder and has donated over $350,000 to the Riverside National Cemetery Support Committee. These donations help build monuments at the Riverside National Cemetery.
Each Year over 7,500 motorcyclists pack the street of Indiana Avenue in Riverside, California to celebrate the tradition of West Coast Thunder.
Proceeds will benefit the Riverside National Cemetery Support Committee. West Coast Thunder has been the major contributor of funds to the Riverside National Cemetery via the Support Committee. Completed projects include construction of the National POW / MIA Memorial (dedicated in 2005), repairs to the Medal of Honor Memorial, financial support to the RNC Memorial Honor Detail, and funding each July of the Concert for Heroes.
Lastly, these financial gifts have funded cemetery projects to include purchase flower cones and the honor of indigent and unaccompanied, homeless Veterans buried each month with placement of a bouquet of flowers and an American flag on their final resting place. For more information about the proud, volunteer-based RNCSC, please visit www.rncsc.org.
This year, you can ride with us in honor of our Nation's bravest Heroes. To register for the West Coast Thunder parade, please visit West Coast Thunder Parade Registration. Each registration packet includes the following:
1 Registration for West Coast Thunder
1 General Admission Concert Ticket
1 WCT XVIII Honorary Veteran Dog Tag (first 3,000 registrants)
1 Attachable American Flag
1 Headlight Sticker for Day of Staging
1 T-Shirt Coupon
1 Opportunity Drawing Ticket for a chance to win a 2017 Harley-Davidson Street Glide
In 2017, West Coast Thunder is proud to announce a partnership with Harley-Davidson Motor Company, who has graciously donated a brand new 2017 Harley-Davidson Street Glide for the opportunity drawing!
The staff of our sister store, Riverside Harley-Davidson, along with the committee members of both RNCSC as well as West Coast Thunder, plus all of the volunteers, work hard to dedicate their time, energy, and resources into giving back to our Veterans, and we would be honored if you would join us for West Coast Thunder on Monday, May 29th, 2017!